Read Time:
5 Minute, 38 Second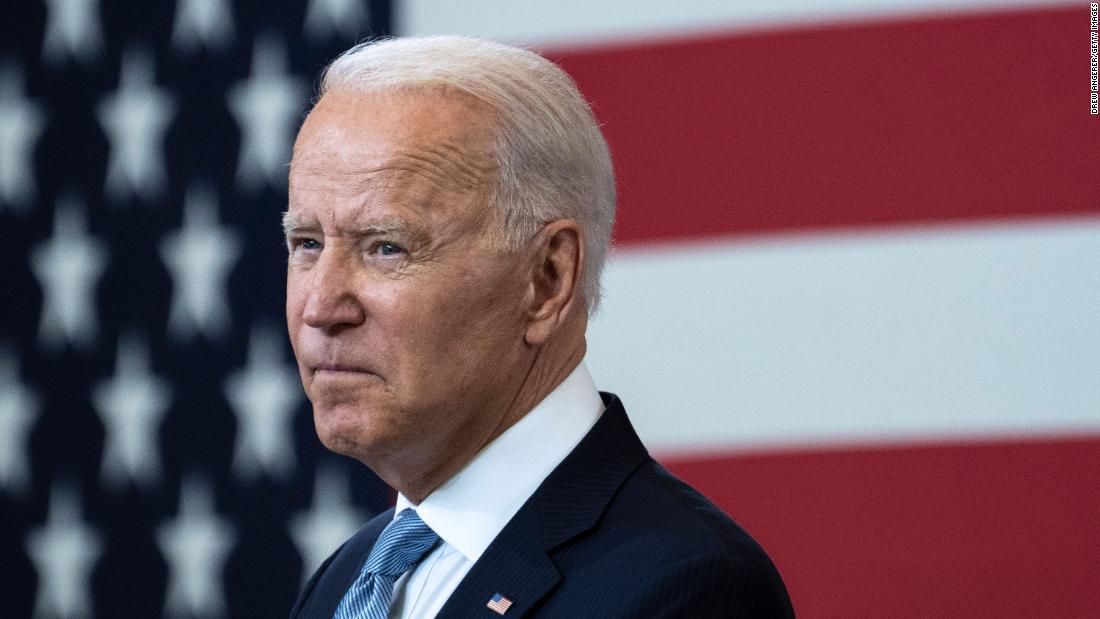 CNN.com – RSS Channel – HP Hero
Editor's Note: Reshma Saujani is the Founder of Girls Who Code and the Marshall Plan for Moms. She is the author of "Pay Up: The Future of Women and Work (And Why It's Different Than You Think)". The views expressed here are hers. Read more opinion on CNN.


CNN
 — 

For millions of Americans, myself included, the recent Supreme Court decision overturning Roe v. Wade was a tragedy. But while watching our rights to privacy, choice and bodily autonomy go up in flames was gutting to many of us, it wasn't surprising – and neither was Democrats' tepid response.
In a moment that demanded action, the Democrats gave us… messaging. Lots and lots of messaging. They flooded our inboxes with desperate pleas to donate, our nightly news with hollow soundbites and our Twitter feeds with warnings that low turnout in November would usher in a draconian future that, come to think of it, looks a whole lot like the present.
Indeed, while Democrats accuse conservatives of leaning on "thoughts and prayers," they've become the party of "thoughts and votes."
Don't get me wrong, I believe in voting, and have spent my life convincing others to believe in it too. Hell, I ran for office and lost by over 60%, and I still think voting is the answer to many of our nation's biggest problems. But if the Democratic Party wants us to mobilize for them en masse – yet again – they need to prove that they'll actually do something with the power we give them.
While American politics usually move incrementally, Roe's protections are disappearing at breathtaking speed, and already uprooting countless women's lives: trigger laws in 13 states sent women away from abortion clinics in tears within minutes of the decision in many cases and the doctor at Texas' largest abortion clinic stayed home the day of the ruling fearing prosecution. These problems aren't going to wait until November – they're endangering us all today.
The midterm elections are just around the corner, in November. In these next few months, rape victims will be punished for their attackers' crimes. More people will be forced to travel hundreds of miles or sacrifice their futures. Americans surviving on low incomes will be stretched even thinner, forced to bear children in a country that refuses to support mothers or babies.
Already, we've heard horrific accounts of people with dangerous ectopic pregnancies waiting hours as doctors try to work around new abortion laws; of women across the country denied their prescriptions and stockpiling morning-after pills fearing that birth control – as US Supreme Court Justice Clarence Thomas outright warned – is next on the chopping block. So many women will be forced to raise a child they didn't want, and too many children will suffer as a result.
But this crisis started long before the decision in Dobbs v. Jackson Women's Health.
Texas' 2021 so-called Heartbeat Act banned abortions at the onset of a heartbeat, which can occur as early as six weeks – effectively banning most abortions. Well before the Supreme Court overturned Roe, six states had only one abortion clinic left open. Blue House, blue Senate, blue governors and blue presidents – thus far nothing has protected our rights from the right.
As much as it pains me to say it, it's time for Democrats to take a page from Republicans' book: to channel the boldness, tenacity and audacity that conservatives have used to actually get things done. To be sure, stronger majorities in the House and Senate would help, but that's no excuse to do nothing in this moment – especially when the vast majority of Americans didn't want Roe overturned in the first place.
Ending the filibuster, codifying Roe, expanding the Supreme Court are all promising possibilities. And while President Joe Biden finally signed an executive order expanding access to abortion pills, as well as emergency and long-acting contraception, these protections are the bare minimum. He can, and still should, declare a state of emergency and issue an executive action allowing abortions on federal land – preferably without further alienating the abortion activists who helped elect him in the first place. (White House press secretary Karine Jean-Pierre said Tuesday that using federal lands could have "dangerous ramifications.")
There's no better messaging than better strategy – no better way to gain power than to show you know how to use what you already have. All of this is to say, the Democratic Party can secure our votes when they secure our rights, not the other way around. People and organizations across the country are already starting to hold their votes ransom, demanding better from the party they have donated to, block-walked for and defended for years. And they're right to do it.
Of course, it will be hard for women and mothers – who are so used to constantly working and striving for better – to stand idle in the meantime. So until our representatives step up for us, we need to focus on stepping up for each other. Reach out to others, and if you can, open your home and provide transportation to out-of-staters seeking abortions and get involved in a mutual aid network.
Break up with any partner who doesn't support your fundamental right to bodily autonomy. Listen to the stories of teenagers, rape victims and everyday Americans who are suffering from this tragedy. Remind yourself of what is at stake and get involved.
In the meantime, the Democratic-majority House and Senate should at least try to secure a better future for the babies that will be born into a post-Roe America. If our party is really the one that cares about life – and I wholeheartedly believe it is – we need to pass universal childcare so single mothers and struggling families can afford to work and put food on the table.
We need to improve prenatal health care so tragedies like septic uteruses and cervical cancer can be detected sooner or prevented altogether, limiting medically-necessary abortions. We need to mandate comprehensive sex education and expand access to contraception to prevent unwanted teenage pregnancies. Codifying Roe is just one in a constellation of measures that will give Americans choice and freedom over their lives, families and bodies. Let's move on all of them.
July 13, 2022 at 10:15PM