Read Time:
3 Minute, 6 Second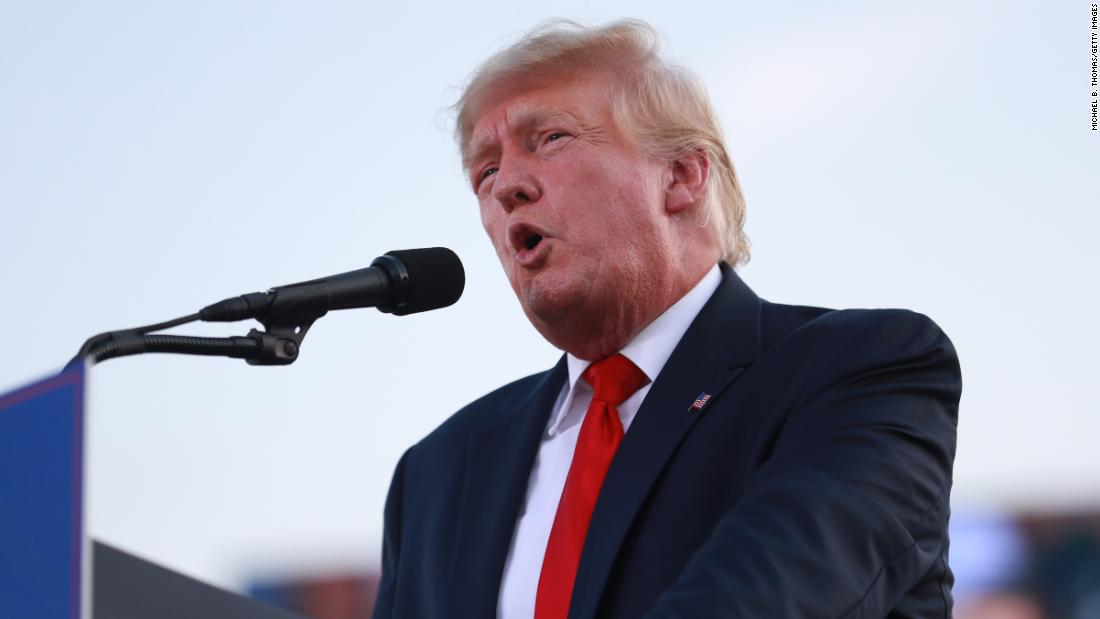 CNN.com – RSS Channel – HP Hero


CNN
 — 

The opposite of love, it's said, isn't hate. It's indifference.
The message there is simple: To hate something requires intense feeling – the same sort of feeling that fuels love. Indifference is the absence of that feeling.
Donald Trump really hates the January 6 committee. Or, put another way, the former President cares – deeply – about the committee. He is obsessed – and can't help himself. And that obsession is getting Trump into situations that could make his current problems surrounding January 6 even worse.
Witness Trump's decision to place a call to a former White House staffer who was in contact with the committee.
As CNN reported Wednesday night:
"Former President Donald Trump tried to call a member of the White House support staff who was talking to the House select committee investigating January 6, 2021, two sources familiar with the matter tell CNN.
"The support staffer was not someone who routinely communicated with the former President and was concerned about the contact, according to the sources, and informed their attorney."
The January 6 committee notified the Department of Justice of the call, as it may represent an effort at witness tampering.
That call to the unnamed White House staffer comes after revelations that Cassidy Hutchinson, a former aide to White House chief of staff Mark Meadows, was also a target of possible witness intimidation ahead of her public testimony. Rep. Liz Cheney, the vice chair of the January 6 committee, said a witness received a call in which someone said: "(A person) let me know you have your deposition tomorrow. He wants me to let you know that he's thinking about you. He knows you're loyal, and you're going to do the right thing when you go in for your deposition."
As CNN noted of that call: "Multiple sources previously told CNN the witness was Hutchinson and the 'person' referred to in the message, which was redacted in the version projected on a screen during the hearing, was former White House chief of staff Meadows."
Meadows spokesman Ben Williamson denied that Meadows or anyone in his "camp" attempted to intimidate Hutchinson or influence her testimony.
Trump's social media activity also speaks to the level of his obsession with the committee. Before, during and after each public hearing held by the committee, Trump offers a string of derogatory comments via his Truth Social app.
"When are they going to discuss the MASSIVE ELECTION FRAUD that singularly led to the big turnout of people in DC," Trump asked rhetorically in a post on Truth Social Thursday morning. (Note: There is no evidence of widespread fraud in the 2020 election.) "The Kangaroo Court, and the Fake News Media, want to stay as far away from these two topics as possible. WITCH HUNT!"
Trump would, of course, be better served – legally and politically – to completely ignore the January 6 committee. If it's nothing but a partisan witch hunt, why give it oxygen? It's not as though his base is clamoring for Trump to sound off on the committee's doings.
But as in many things in his life, Trump can't help himself. He can't not consume the committee's hearings. Much of that has to do with Trump's twin obsessions: 1) himself 2) TV. And in so doing, he may well be digging his hole that much deeper.
July 14, 2022 at 10:01PM