Read Time:
1 Minute, 29 Second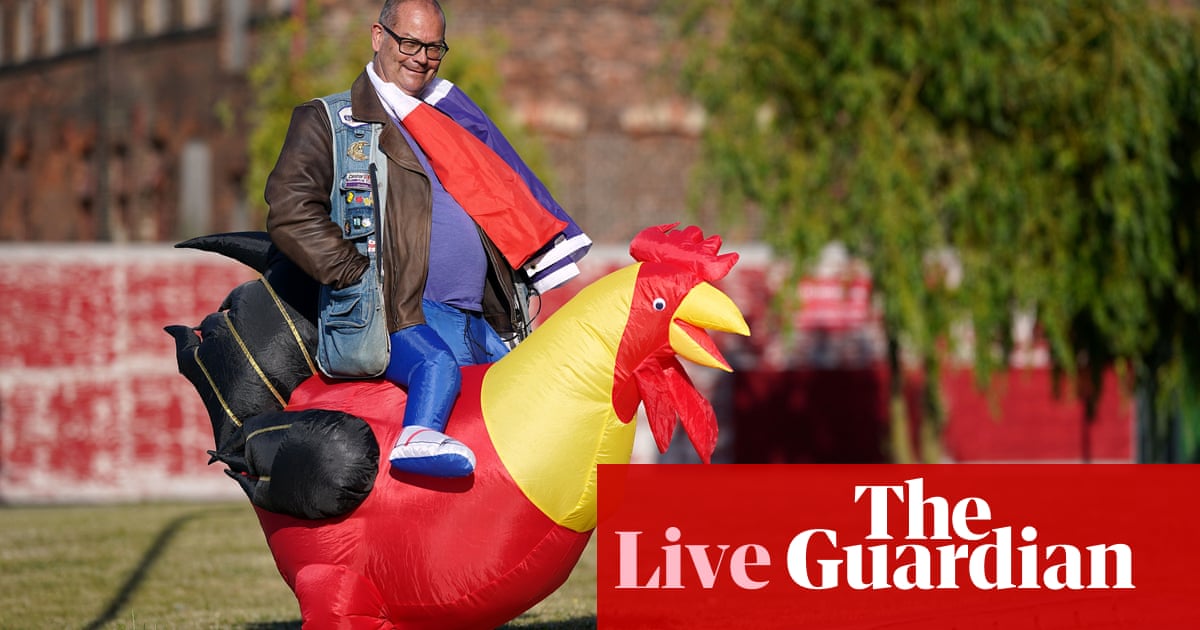 The Guardian
I am currently baking in my front room as my window is too heavy to open, I really need to buy a fan!

How are you coping in this heat? Get in touch and let me know, I'm reachable by Twitter or email!

The latest reaction following that result in the Italy Iceland game is coming to you from Daniel Harris.

Have a look over at his blog to catch up with everything there before coming back from France v Belgium action:
Hello and welcome to the second Euros match of the day!

A game in Group D has taken place and it has left France top of the group as neither Iceland or Italy could find a winner in their 1-1 draw. Iceland's Vilhjalmsdottir grabbed a first half goal with Bergamaschi levelling the scores.

The French were impressive in their first match, sealing a 5-1 victory over Italy, and Belgium head coach Ives Serneels knows his side will be defending for the majority of the match.

He told UEFA: "We will have to make the most of the few chances that we get [against France]. We think we can hurt them in some situations, but we will have to defend as a block against this France side.

"Will we play with an extra defender? That's an option, but if we defend too deep we're going to get completely trapped in front of our own goal and I also want my team to offer something in attack as well. Can we cause an upset? We have to believe that."

The outcome of this match will soo become apparent with kick-off coming at 8pm BST.
July 14, 2022 at 11:54PM Sarah Rendell