Read Time:
1 Minute, 49 Second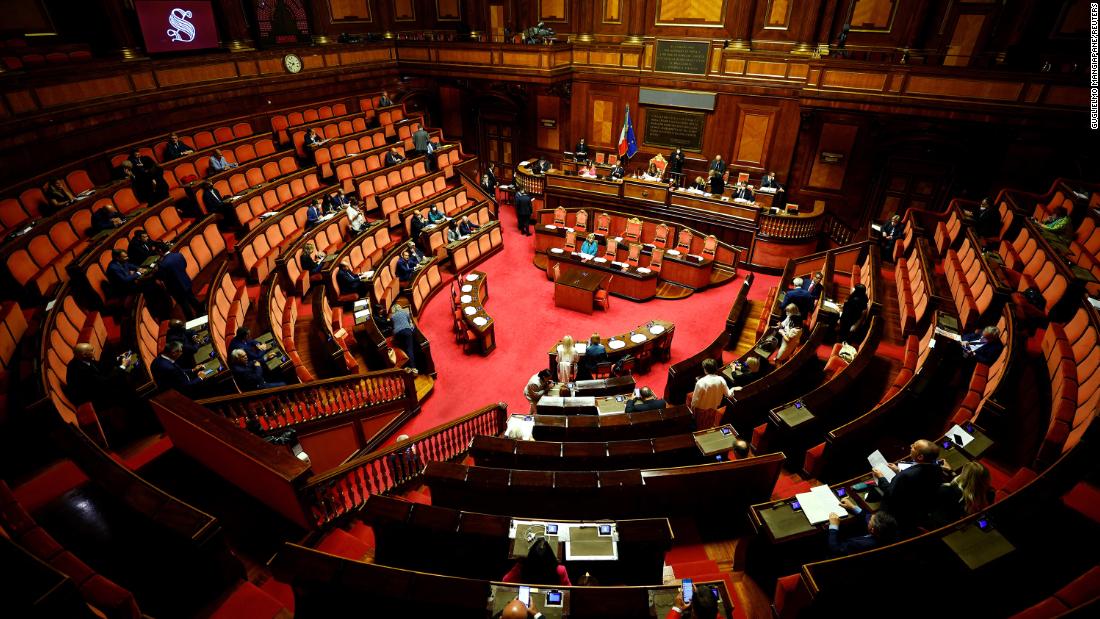 CNN.com – RSS Channel – HP Hero

Rome
CNN
 — 

Italy's government, led by Prime Minister Mario Draghi, has won a confidence vote despite a boycott from one of its coalition partners that could lead to an imminent collapse.
The government won the vote on a package of measures to help with the cost of living with 172 votes in favor and 39 against. This victory came in spite of a boycott by senators from the 5-star movement, which is led by former Prime Minister Giuseppe Conte, leaving the chamber of the upper house of the Italian Parliament before the vote took place Thursday.
Draghi's government may have won this vote, but the boycott could signal a possible break-up of the government.
The decree contains various aid measures, but also the financing of an incinerator requested by the mayor of Rome, which has angered the 5-star movement.
"We are opposed to this decree in the term of method and substance, in particular regarding the incinerator. It's madness," said Maria Domenica Castellone, the leader of the 5-star movement in the senate, during the debate on Thursday.
But disagreements between the 5-star movement and the government go beyond Thursday's decree.
Conte, the movement's leader, has presented the government with a list of nine policies that it considers fundamental, including unemployment benefits, a minimum wage and building bonuses.
And in mid-June, foreign minister Luigi Di Maio, one of the most important figures in the 5-star movement, announced that he was leaving the party.
Dozens of deputies and senators followed Di Maio, a development that further aggravated relations between Draghi and Conte.
Thursday's vote has further inflamed tensions and raised the possibility that Draghi might resign.
Immediately following the vote, the prime minister held a meeting with President Sergio Mattarella, CNN's affiliate SkyTg24 reported Thursday.
Draghi has repeatedly said he would not head up a governing coalition that doesn't include the 5-star movement, and Thursday's boycott could prove to be the final straw.
July 14, 2022 at 10:36PM