Read Time:
3 Minute, 26 Second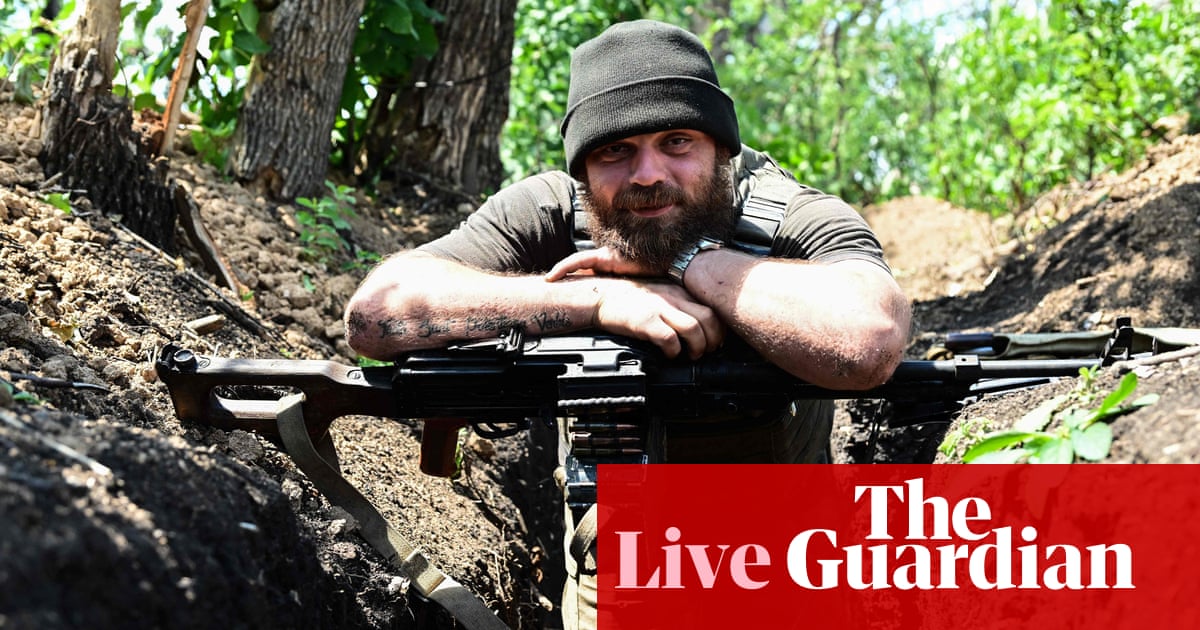 The Guardian
Key events:
Hello and welcome back to the Guardian's rolling live coverage of Russia's war in Ukraine.

I'm Samantha Lock and I will be bringing you all the latest developments for the next short while.

Reports are filtering in of loud explosions and missile fire in the southern Ukrainian city of Mykolaiv early this morning.

Meanwhile, a breakthrough deal to resume exporting Ukrainian grain has been announced with the establishment of a coordination and monitoring centre in Istanbul.

It is 7.30am in Kyiv and here is where things currently stand:
A deal to resume exporting Ukrainian grain has been announced with the establishment of a coordination and monitoring centre in Istanbul. Turkey's defence minister Hulusi Akar said Ankara will ensure the safety of shipments in transit and the parties will jointly check grain cargoes in ports after officials from Ukraine, Russia, United Nations and Turkey met for talks in Istanbul on Wednesday. UN chief António Guterres described the talks as a "critical step forward" but said more work was needed before a deal is set to be signed next week.
A traffic jam of more than 130 cargo ships loaded with Ukrainian grain is waiting in the Black Sea to gain access through the Sulina and Bystre estuary canals to reach a series of ports and terminals in Romania from where the grain can be transported on around the world
Russian and proxy forces have reportedly entered the town of Siversk in Ukraine's Donetsk region, according to Russian media reports. State news agency Tass quoted Vitaly Kiselyov, an official from the self-appointed Luhansk People's Republic, as saying the town could fall within a couple of days, but it was not clear what that claim was based on.
Russia has forcibly removed nearly 2 million people from Ukraine, including several hundred thousand children, since its invasion of the country, President Volodymyr Zelenskiy said. Tens of thousands of Ukrainian are being held in filtration camps in the temporarily Russian-occupied territories, Zelenskiy said in a video address to the Asian Leadership Conference in Seoul on Wednesday.
Russian forces will probably focus on taking several small Donbas towns during the coming week, including Siversk and Dolyna on the approaches to Slovyansk and Kramatorsk, according to the UK Ministry of Defence. "The urban areas of Slovyansk and Kramatorsk likely remain the principal objectives for this phase of the operation," the British intelligence report said.
A third American national is being held captive by pro-Russian separatists in Ukraine, according to reports. Suedi Murekezi, 35, was arrested last month in Kherson, a Russian-occupied port city in southern Ukraine where he had been living for more than two years, his brother Sele Murekezi said.
A Moscow court has ordered one of the last prominent opposition figures still in Russia, Ilya Yashin, to be detained for two months pending an investigation into the spreading of "fake information" about Russia's army. If convicted, he faces up to 15 years in prison for spreading "false information" about Russian forces fighting in Ukraine.
Lithuania will allow sanctioned Russian goods to transit its territory on their way to Russia's Kaliningrad exclave, its foreign ministry said on Wednesday, reversing its policy after new European Commission guidelines.
The global economic outlook has "darkened significantly" following the consequences of the war in Ukraine, according to the head of the International Monetary Fund. Kristalina Georgieva said the global outlook remains "extremely uncertain" with an increased risk of recession. "The human tragedy of the war in Ukraine has worsened. So, too, has its economic impact … and it's only getting worse," she said. G20 finance ministers and central bank governors are preparing to meet in Bali this week.
July 14, 2022 at 10:21AM Samantha Lock