Read Time:
5 Minute, 49 Second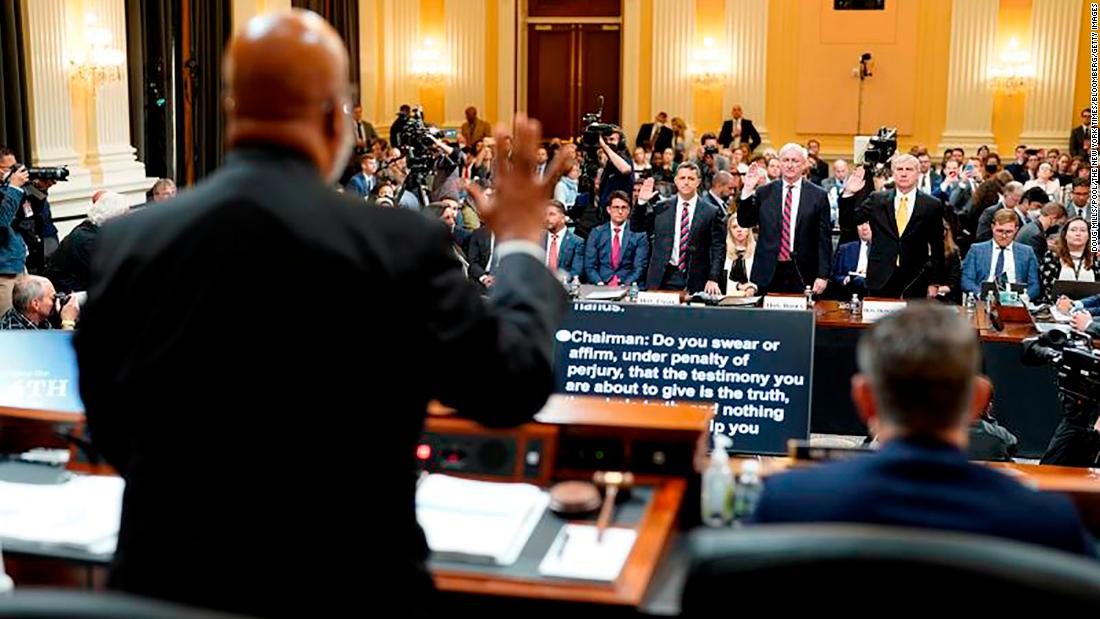 CNN.com – RSS Channel – HP Hero
The committee's task for its next hearing is to continue confronting its toughest obstacle: amassing conclusive evidence of Trump's intent to overturn the 2020 election on January 6.
As veterans of congressional investigations with over a half-century of experience between us, our expectations were high before these hearings began. After all, the January 6 committee was addressing the country's first attempted coup led by a president, the first attack on the Capitol since the War of 1812 and the greatest domestic attack on our democracy and country since the Civil War. There could be no more important topic.
We also had high expectations given the exceptional track record of the committee members, including Reps. Adam Schiff and Jamie Raskin, who led the first and second impeachments against Trump; Rep. Zoe Lofgren, whose experience stretches back to Watergate; the incomparable Rep. Liz Cheney; and the decades-long congressional experience of Chairman Bennie Thompson. To that was added a skillful and productive (and large) staff of over 50 people who have spent a year poring over more than 125,000 records and conducting more than 1,000 interviews.
The result has been a blockbuster series of seven hearings — we would argue the most important ones we've seen in a half century. Indeed, the content of the January 6 hearings may be even more important than the ones on Watergate, because the focus today strikes at the heart of our democracy: the peaceful transfer of power based upon the vote of the people. What's more, the attempt to overturn the 2020 election came from within the innermost sanctum of our democracy, the Oval Office.
All of that was done through witnesses who were Republicans and former Trump allies.
While that will be largely out of the committee's hands, any additional hearings they have and their final report can certainly put a finer point on the superb work they have already done building the foundation for prosecutions. That can take the form of crystallizing the roadmap, compiling the evidence and getting it on paper, or even taking steps to issue a formal analysis of state and federal crimes or a criminal referral.
There's one other thing the committee should do both with the eighth hearing and its work to follow. That is to point out that, in a sense, the conspiracy they have ably articulated has not ended.
The good news is that a bipartisan coalition came together to beat back Trump's conspiracy in 2020, and we can do it again. It's important for the committee to analyze and galvanize this effort. Thankfully, they've already begun talking about the ongoing crisis. If they bring the same energy and excellence to expanding on this problem and its solutions as they have to their work thus far, that will be another important contribution. We hope to see it.
July 15, 2022 at 09:39PM