Read Time:
2 Minute, 0 Second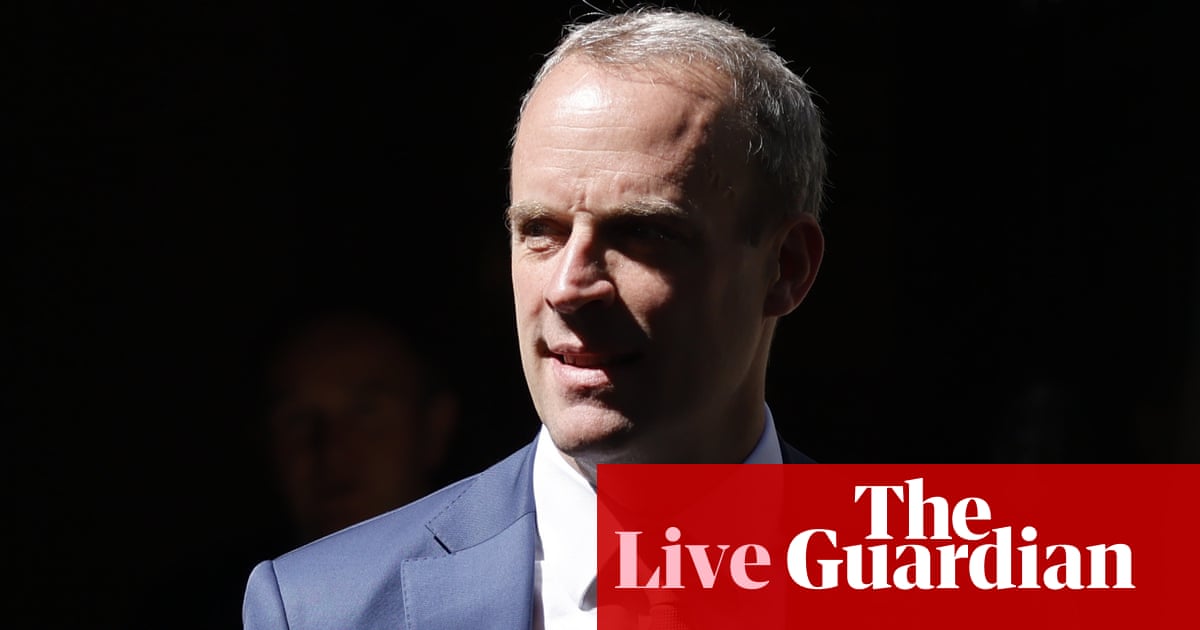 The Guardian
Key events:
Dominc Raab attacks Liz Truss's record at Treasury
Appearing on the Sophy Ridge programme on Sky News this morning, deputy prime minister Dominic Raab, who is supporting Rishi Sunak for prime minister, attacked Liz Truss and her record as chief secretary of the treasury.

Defending Sunak's record as Chancellor, and addressing Truss's claim that there had been low growth for decades, Raab said:
She can answer for her policies and her when she was chief secretary of the Treasury. People can see whether spending and headcount in the civil service went up or down. There's not just Rishi who is going to be accountable for what he's done in the face of a massive pandemic. I mean, did she cut taxes at that time? Did spending go up or down during her period is CST? I think, without without criticising her personally, I think it's right that everyone on their record is is scrutinised.
Good morning. Later today, ITV will hold another live television debate with the five remaining Conservative leadership candidates aiming to be the next prime minister. That is at 7pm, and will be one of the last chances for candidates to impress before MPs resume voting in the contest in Westminster on Monday.

Before that gets going – and Andrew Sparrow will be here to cover that – a series of prominent supporters for each candidate have been making media appearances. There's also the small matter of what has been in the Sunday papers. Here is a quick round-up of some of our main stories this morning:
Zahawi urged to explain source of £26m mystery loans: The chancellor Nadhim Zahawi is under pressure to explain the source of £26m of unsecured loans reported by his family property firm in 2018 as he faces questions over his tax affairs. The millions of pounds of loans helped Zahawi and his wife buy properties across Britain, including commercial and retail premises in London, Birmingham, Brighton and Walton-on-Thames in Surrey.
It is Martin Belam here in London. You can contact me at martin.belam@theguardian.com or send me a message on Twitter at @MartinBelam. We'll be opening comments in due course.
July 17, 2022 at 01:54PM Martin Belam