Read Time:
1 Minute, 56 Second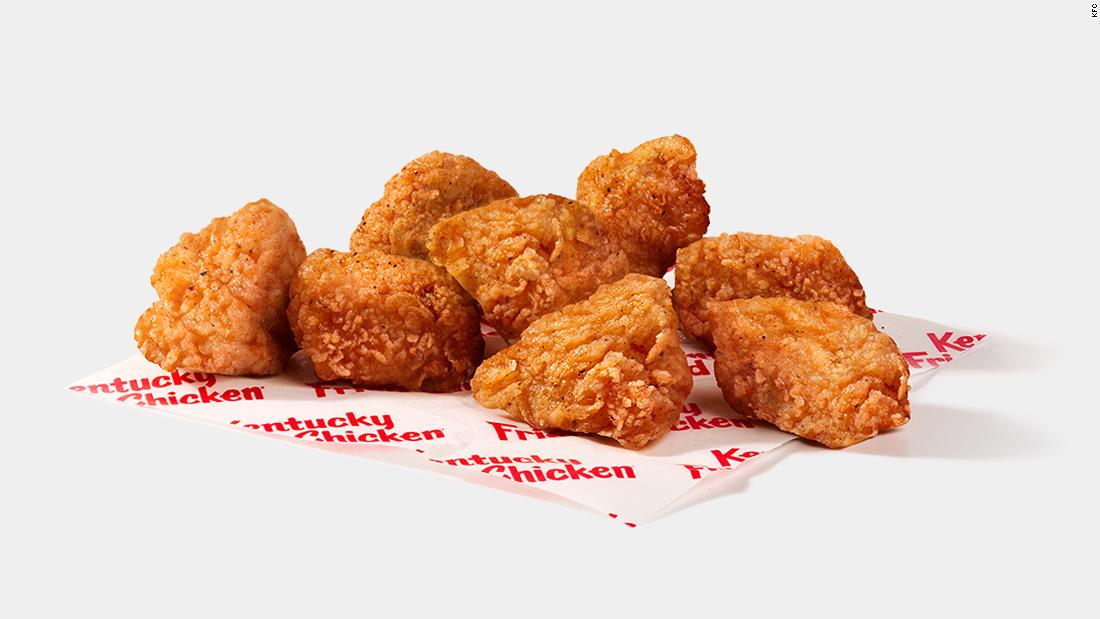 CNN.com – RSS Channel – HP Hero
Starting Monday, the chicken chain is offering Kentucky Fried Chicken Nuggets in restaurants in Charlotte, North Carolina, for a limited time. The nuggets are made with white meat and KFC's signature 11 herbs and spices, and they come in servings of eight, 12 or 36 pieces.
KFC already offers a few different types of chicken, including popcorn nuggets, on its menu. But it's betting nuggets will be a draw for the younger set.
"We're targeting younger customers, like Gen Z and Millennials, who are interested in boneless chicken options," said a KFC spokesperson.
Gen Z, which includes those currently between the ages of 18 and 24, is an important demographic for restaurants.
Creating buzz and selling snacks
Among all consumer groups, competition in the fast food world is tight. One way for brands to stand out is to test new items and make changes to menus whenever possible, creating buzz along the way.
July 19, 2022 at 02:18AM