Read Time:
1 Minute, 28 Second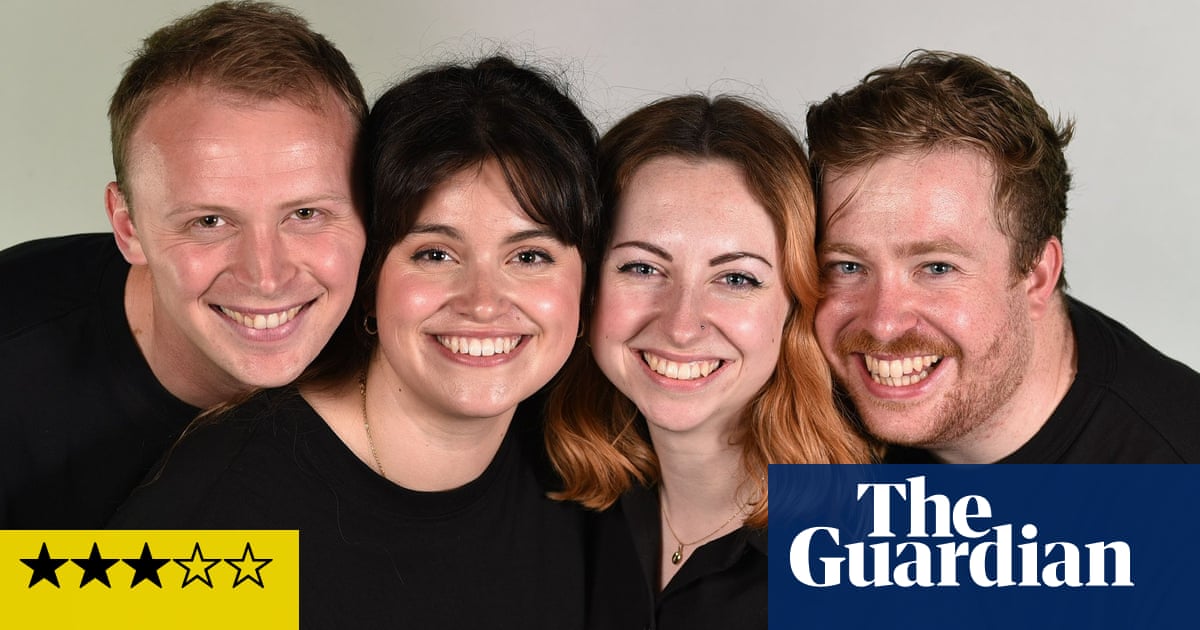 The Guardian
Canal Cafe theatre, London
This high-energy hour of songs and sketches includes a Conservative leadership medley from The Greatest Showman and Boris Johnson's Jailhouse Rock
In the 43 years since NewsRevue first made merry at current affairs – it's now the world's longest-running live comedy show – were current affairs ever before in such a parlous state? The team, in other words, have plenty to work with – and work it they do, in this high-energy, unrelenting hour of songs and sketches. One doubts the format has changed a jot in four decades: its formula (song/sketch, blackout, plinkety-plonk piano in the darkness, then repeat) suggests cheerful obliviousness to innovations in the world of performance. And fair enough: the draw is the talent, the jokes, and the hot topicality, and NewsRevue 2022 vintage delivers them all.
The stage may be small, and the wigs cheap. But the song and dance is deftly orchestrated, and the four-strong cast hurl themselves at the material, which addresses a broad cross-section of the stories behind the recent headlines. You want stop-the-press? Here's a Greatest Showman medley hymning "the Tory shitshow", and a sketch rendering the party's leadership candidates as unappetising chocolates in a selection box. You want starting-to-feel-out-of-date? Here's a mutual appreciation duet sung by Chris Whitty (Edward Bourne) and Patrick Vallance (Charlie Keable). Elsewhere, the denizens of Londongrad recast their woes to the tune of Abba's Money Money Money, Ant and Dec present a cost-of-living crisis gameshow, and David Attenborough stokes the Queen's erotic fire in the most unlikely way.
At the Pleasance at EICC, Edinburgh, 3–28 August.
Continue reading… July 18, 2022 at 04:15PM Brian Logan