Read Time:
5 Minute, 33 Second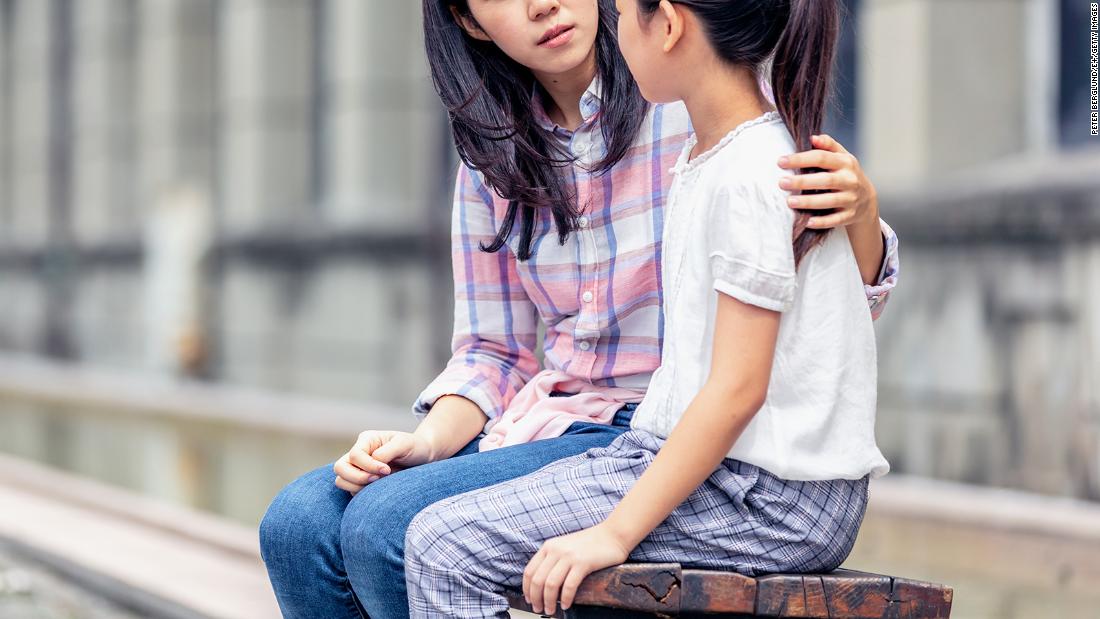 CNN.com – RSS Channel – HP Hero
I was sitting at our kitchen table, still processing my own shock. It was a question I didn't want to have to answer for her.
What followed — and she knew she was asking her therapist mom — was a detailed conversation about bodily autonomy, consent, and comprehensive healthcare. She needed information to process what she'd seen, because Instagram Stories (where she first learned about the decision) don't necessarily tell the whole story.
"As it is, children and teens often feel powerless, but kids today are growing up in a country that feels — and increasingly is — unsafe," said Phyllis Fagell, a licensed clinical professional counselor and author of "Middle School Matters." "We tend to think of hate crimes and school shootings when it comes to safety, but it's just as scary to lose the ability to make decisions about your own body."
Create brave spaces at home
Young people can make more of a difference than they think, though, and that begins with understanding the problem.
Children and teens talk when they trust their parents to listen and give them — or help them find — accurate and unbiased information. Kids need not just safe spaces, but brave spaces where they can share their fears, ask questions, and process their emotions.
Parents can open the door to difficult conversations with questions like, "What are you seeing about the repeal on Roe v. Wade on social media? I know this is a lot to take in. Do you have questions?" For younger children who don't have access to social media, explain what they might be overhearing. "A lot of people are talking about people making choices about having babies right now," is a good starting point.
As with many emotionally charged topics, this is not a one-time conversation. Keep checking in, especially with teens.
Talk about the meaning of reproductive rights
In conversations with teens, it's always a good idea to first ask what they know, and then discuss what that means. Reproductive rights center around the legal right to make decisions about your own body's reproductive capacity, including the right to contraception, abortion and fertility treatment.
Follow this up with the nuance that is often left out of these conversations. It's important to understand that not everyone in the United States — or other countries –has access to the comprehensive healthcare they need to make decisions about reproductive health, including young people, the LGBTQIA+ community, people from low income and rural communities, and communities of color.
For younger children, you can simplify your explanation by saying, "It is the right to make your own decisions about your body, including having or not having a baby." The bottom line is that every person should have access to healthcare and accurate information to make the best decisions for their bodies.
Validate their feelings
"Adults can help kids by acknowledging that their fears are rational and real," Fagell said. Phrases such as, "I can see how much distress this is causing," and, "I understand why you're feeling this way right now," communicate empathy and compassion. Parents can't sweep away negative emotions, but they can sit through the distress with their kids and help them feel understood.
Promote a sense of agency
When children and teens feel helpless, the world can feel like a scary place. When adults empower them to find ways to make a difference, be it by raising funds or using their voices in some way, they experience hope.
Keep the door open
Keep your tone conversational and approachable, and look for information together when you don't know the answer to a question. Kids look to adults for answers, but it's also important to show them that we can all rely on others to help when we're not sure about something. This also is presents an opportunity to discuss digital literacy with your kids by sourcing accurate information, understanding the difference between real and fake news sites, and spotting the difference between reported articles and opinions.
After taking time to process the Roe news, my daughter decided to combine her artistic skills with her social media savvy to engage in her own activism and add her voice to the conversation.
Like many who came before her, she's finding her way to speak up for the greater good. It's a start.
July 18, 2022 at 05:47PM