Read Time:
1 Minute, 25 Second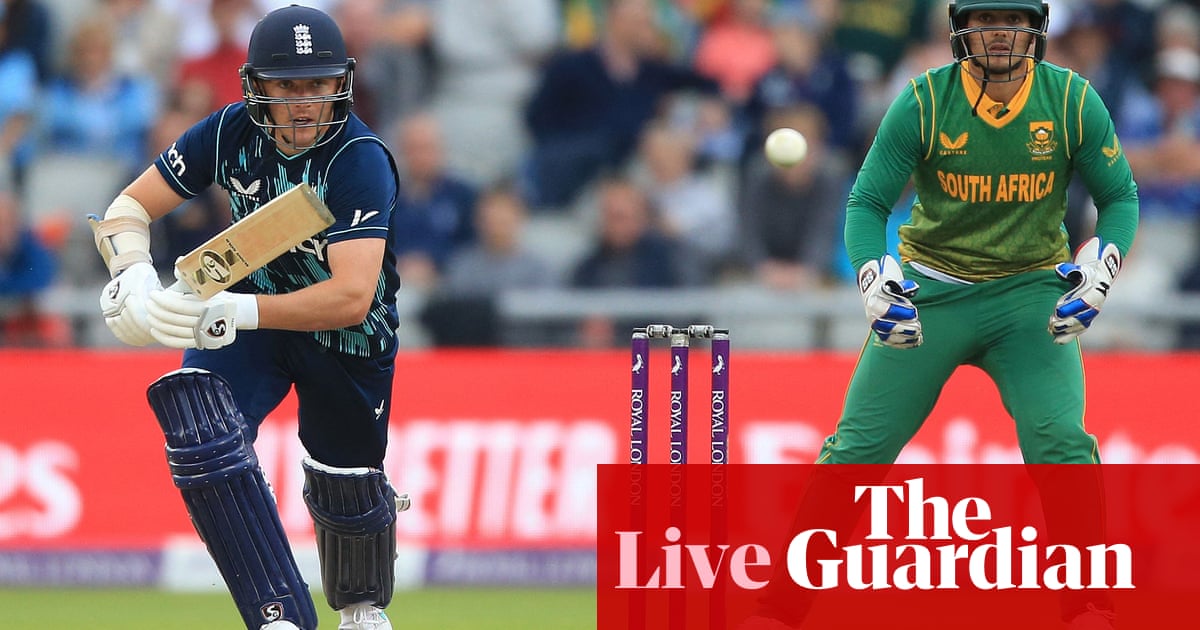 The Guardian
Key events
Ali Martin's preview
Sunday: the day of rest. And, in English cricket this summer, of resolution. For the second consecutive Sunday, England are involved in a series decider. A week ago they bowed to the genius of Rishabh Pant at Old Trafford a week ago; today, they will hope for a better outcome against South Africa at Headingley.

Bilateral series tend not to tattoo themselves on the brain – if you don't believe me, try naming the England XI for the first ODI against the Netherlands last month, and then try listing the Netherlands XI – but they can find a home in the subconscious. This is a quietly important game for an England team who have suffered a crisis of confidence in the last few weeks.

In a world where perception often trumps reality, the line between blip and terminal decline can be gossamer-thin. If England lose a third consecutive white-ball series, the end-of-an-era talk will be amplified. If they win, they will feel a whole lot better about their life going into the T20 series on Wednesday.

England could do more from a batting line-up that has yet to hit 300 at home this summer. Jos Buttler would also like a bit more luck with the toss. He lost important ones against India at the Oval and South Africa at Chester-le-Street. At a cloudy Headingley, it will surely be a decent advantage to bowl first.

The match begins at 11am, with the toss at 10.30am.
July 24, 2022 at 02:54PM Rob Smyth (now) and Daniel Gallan (later)