Read Time:
2 Minute, 6 Second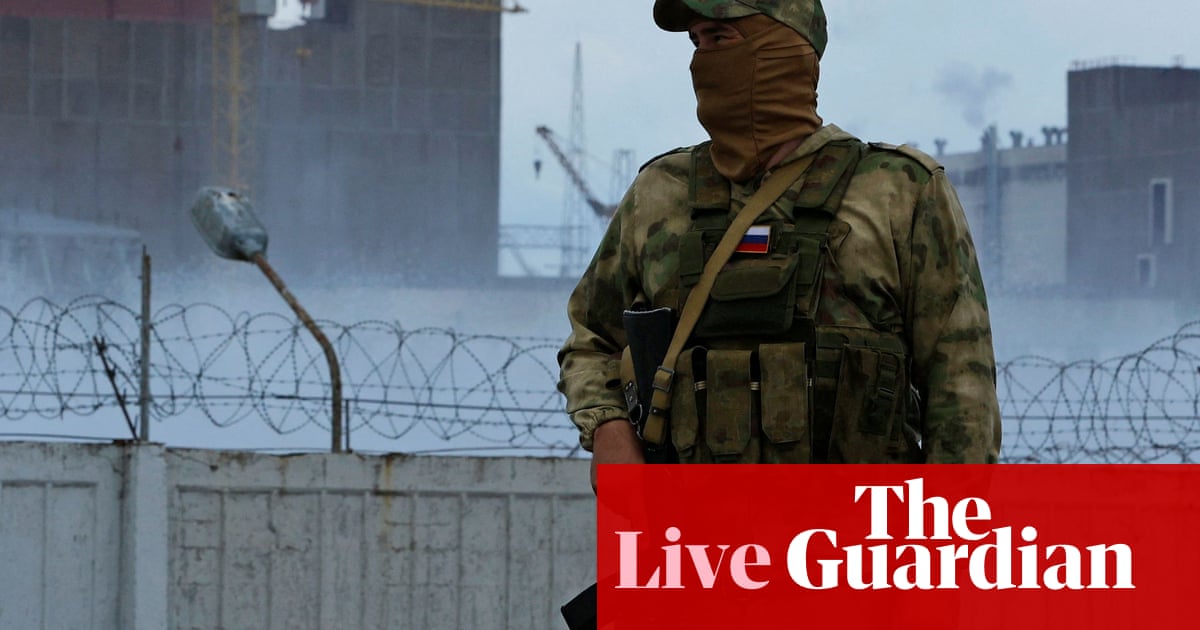 The Guardian
Key events
Good morning, it's approaching 8.30am in London and 9.30am in Kyiv. Here's a summary of the latest developments in Russia's invasion of Ukraine.
Russia is amassing troops in the south of Ukraine but the purpose of the build-up is not yet clear, UK intelligence has warned. The Ministry of Defence says Russian forces could be preparing for a new assault or merely anticipating a counter-offensive from Ukraine
Ukraine has accused Russian forces of strikes near a nuclear reactor at the Russian-occupied Zaporizhzhia power plant in the country's south-east. Energoatom, the state-run operator of Ukraine's nuclear power plants, said in a statement: "Three strikes were recorded on the site of the plant, near one of the power blocks where the nuclear reactor is located." Russia's defence ministry accused Ukrainian forces of shelling the plant, saying a leak of radiation had been avoided only by luck.
A European Union plan to cut gas use and help Germany wean itself off dependency on Russia will come into effect early next week, the bloc's presidency said on Friday. Last week, EU member states agreed to reduce their use of gas by 15% over the winter, with exceptions for some countries and despite opposition from Hungary.
A leading Russian hypersonics expert has been arrested on suspicion of treason, the state-controlled Tass news agency reported on Friday. Andrei Shiplyuk heads the hypersonics laboratory at the Novosibirsk Institute of Theoretical and Applied Mechanics, according to the institute's website, and has in recent years coordinated research to support the development of hypersonic missile systems, Reuters reports.
Vladimir Putin has met Recep Tayyip Erdoğan for talks that were expected to focus on Russia's war in Ukraine and that are being rumoured to include Kremlin efforts to circumvent western sanctions. The Russian president welcomed Erdoğan to Sochi, a resort city on the Black Sea, by thanking the Turkish president for help in securing an international deal that resumed grain exports from Ukraine that had been disrupted by the Kremlin war machine – as well as Russian foodstuffs and fertilisers – to world markets. They agreed to boost cooperation in the transport, agriculture, finance and construction industries, they said in a joint statement after a four-hour meeting.
August 6, 2022 at 11:57AM Gemma McSherry