Read Time:
2 Minute, 54 Second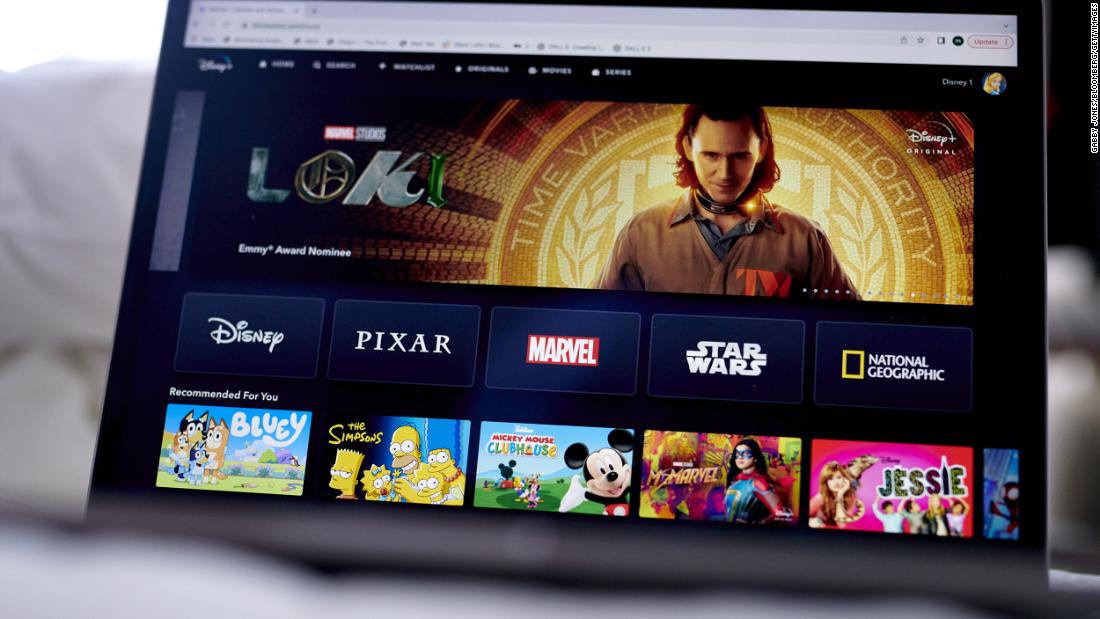 CNN.com – RSS Channel – HP Hero
The Disney+ new ad-supported subscription tier will debut in the US on December 8 at a cost of $7.99 a month, the company announced on Wednesday. If that price point looks familiar, it should. That's what consumers are paying for Disney+ right now without the ads.
The Disney+ premium tier that comes without commercials will now jump to $3 to $10.99 per month, the largest price increase for the channel since its November 2019 debut. It
And Disney+ isn't the only Disney streaming service that's going up in price.
Hulu, which is majoriity owned by Disney, will also get a price bump, up $1 to $7.99 for its ad-supported tier and $2 to $14.99 for Hulu with no ads.
One plan that's not getting a price hike is the premium Disney Bundle, which ties together the company's streaming offerings of Disney+ and Hulu with no ads alongside ESPN+. Its cost remains $19.99.
This move appears to be Disney's way of pushing consumers to sign up for its entire slate of services rather than just one. And from a pricing perspective, it's hard to say no to a bundle that has three services that's just $9 more per month than Disney's largest service.
Tying streaming services together looks to be a new focus of media companies.
If the first phase of the streaming revolution, which started around 2017, was the "Streaming Wars" the next phase could be considered the "Rumble of the Bundles."
So why is your streaming pocketbook about to take yet another hit? It's because building a successful streaming services is really, really expensive.
Across the industry, attracting new subscribers has become harder and if subscriptions are slowing down then revenue needs to come from somewhere. Raising prices is one easy way to do that.
And Disney can get away with this type of price increase considering the breadth of their library.
Disney+ is home to some of the most popular brands in all of entertainment, including Marvel Studios, Pixar, Disney Animation and Star Wars. Hulu also has feature films from 20th Century Studios and shows from FX, among other buzzy content.
Kareem Daniel, chairman of Disney media & entertainment distribution, said in a statement Wednesday that the new ad-supported offering as well as the company's new lineup of streaming plans will "be providing greater consumer choice at a variety of price points to cater to the diverse needs of our viewers and appeal to an even broader audience."
August 11, 2022 at 03:36AM