Read Time:
2 Minute, 23 Second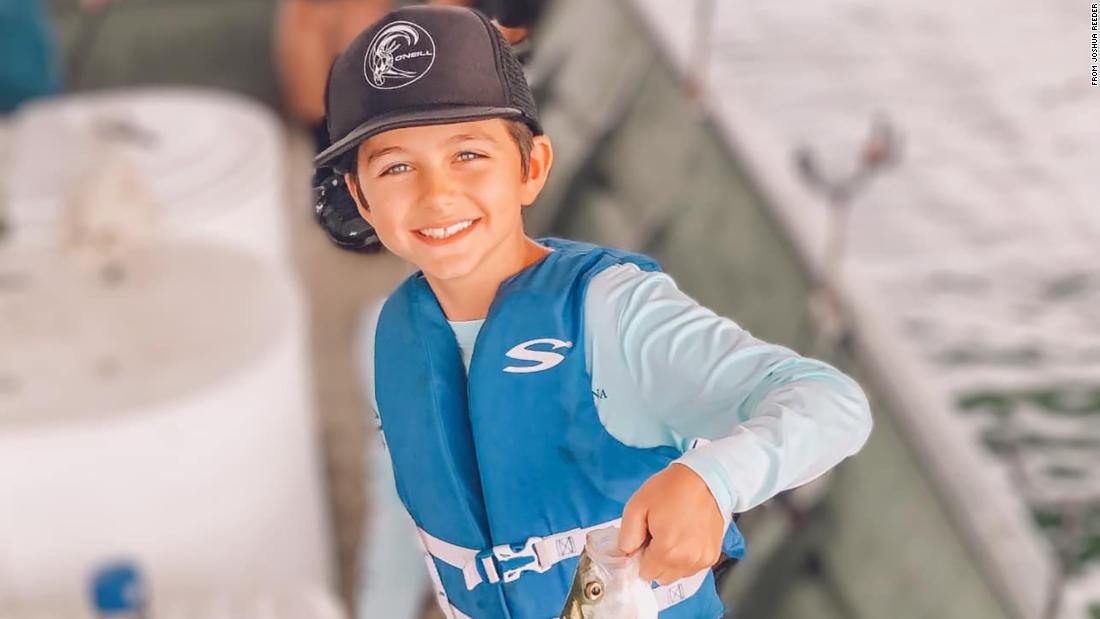 CNN.com – RSS Channel – HP Hero
Jameson Reeder Jr. was bitten by a shark on Saturday, and authorities were called to Looe Key reef to help him around 4:30 p.m., the Florida Fish and Wildlife Conservation Commission said.
Jameson, while on vacation with his parents and sibling, "took a crushing blow below his knee" from what the family believes was a bull shark as he was snorkeling along a shallow reef, his uncle Joshua Reeder said in a Facebook post.
Jameson held onto a noodle float as his family pulled him back into a boat, and the family applied a tourniquet above the bite to slow the bleeding, the uncle wrote.
The family signaled to a nearby, faster boat, which happened to have a nurse aboard, the post reads. The boat rushed Jameson to shore, where paramedics were waiting. A helicopter flew him to a children's hospital in Miami, according to the uncle's post.
"They had to remove/amputate from just below the knee to save his life as it was not operable from the damage the shark had caused," the uncle's post reads.
CNN's Nouran Salahieh contributed to this report.
August 16, 2022 at 08:33PM