Read Time:
3 Minute, 12 Second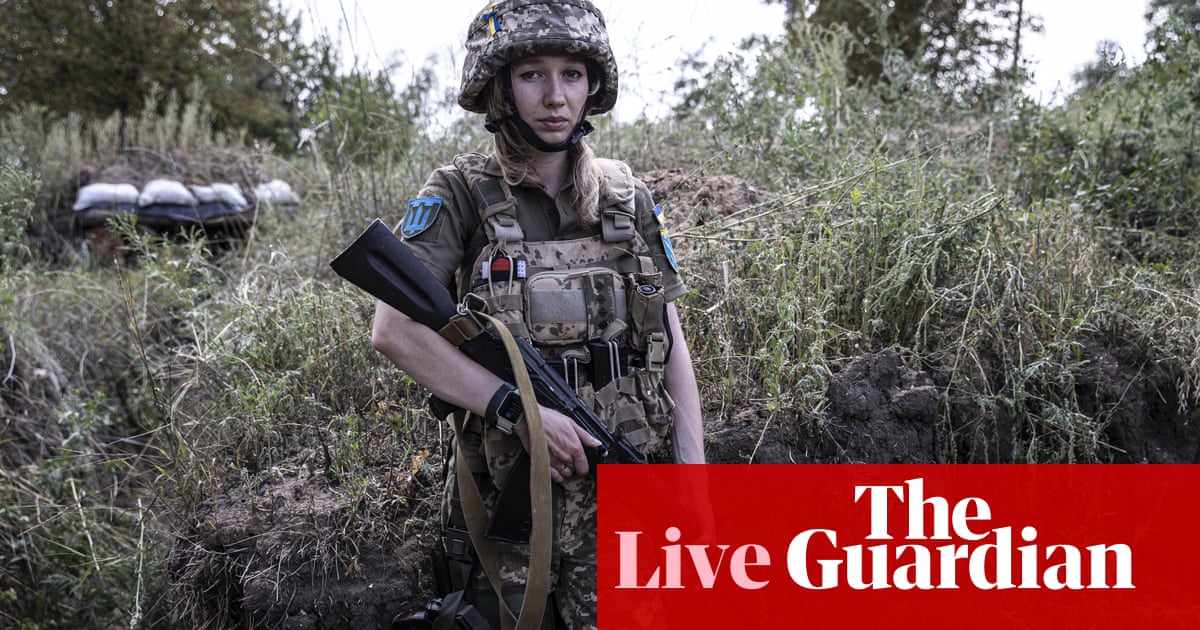 The Guardian
Key events
Hello and welcome back to the Guardian's live coverage of the war in Ukraine.

I'm Samantha Lock and I will be bringing you all the latest developments for the next short while. Whether you've been following our coverage overnight or you've just dropped in, here are the latest lines.

The UN secretary-general, António Guterres, will travel to Ukraine to meet its president, Volodymyr Zelenskiy, and Turkish president, Tayyip Erdoğan, on Thursday. The leaders will review the UN-backed grain export deal and discuss "the need for a political solution to this conflict" as well as the situation at the Russian-controlled Zaporizhzhia nuclear power plant.

It is 7.30am in Ukraine. Here is everything you might have missed:
There could be more attacks in the "next two or three months" similar to the strikes in Crimea, a key adviser to Ukraine's president, Volodymyr Zelenskiy, said in an exclusive interview with the Guardian. Mykhailo Podolyak said Ukraine is engaged in a counteroffensive aimed at creating "chaos within Russian forces" by striking at the invaders' supply lines deep into occupied territories.
The leaders of Ukraine, Turkey and the UN are set to meet to review the grain export deal in Lviv on Thursday. UN secretary-general António Guterres, Ukrainian President Volodymyr Zelenskiy and Turkish President Tayyip Erdoğan will also discuss "the need for a political solution to this conflict" and the situation at the Russian-controlled Zaporizhzhia nuclear power plant, UN spokesperson Stephane Dujarric said.
Ukraine's nuclear operator reported what it called an "unprecedented" cyberattack on its website, but said its operations have not been disrupted. "On August 16, 2022, the most powerful cyberattack since the start of the Russian invasion occurred against Energoatom's website," the operator said, adding it "was attacked from Russian territory".
North Korea and the Russian-backed separatist Donetsk region of Ukraine will develop "equally beneficial bilateral cooperation", Donetsk leader Denis Pushilin said in a letter to Kim Jong Un, North Korean state media reported on Wednesday.
Russia's defence ministry has warned Britain against a planned spy plane flight over Russian territory, saying its air force has been given orders to prevent an intrusion. The ministry said the UK sent a notice informing about a planned flight of an RC-135 reconnaissance plane along a route that partly passes over Russian territory. "We regard this action as a deliberate provocation," the ministry said.
Estonian authorities removed a Soviet-era tank from its pedestal in the eastern city of Narva, the most significant removal yet out of an estimated 200 to 400 such monuments that the government has pledged to take down by the end of the year. "No one wants to see our militant and hostile neighbour foment tensions in our home," prime minister, Kaja Kallas, said on Tuesday. Estonia will also this week close its border to more than 50,000 Russians with previously issued visas.
Finland announced it will cut the number of visas it issues to Russians to 10% of current volumes from 1 September after Russian tourists begun using the country as a gateway to European holiday destinations. Finland will also join the Baltic states in jointly proposing the discontinuation of an EU visa facilitation agreement with Russia that makes it easier and cheaper for Russians to travel to and within the EU, foreign minister, Pekka Haavisto, said.
August 17, 2022 at 10:25AM Samantha Lock