Read Time:
2 Minute, 9 Second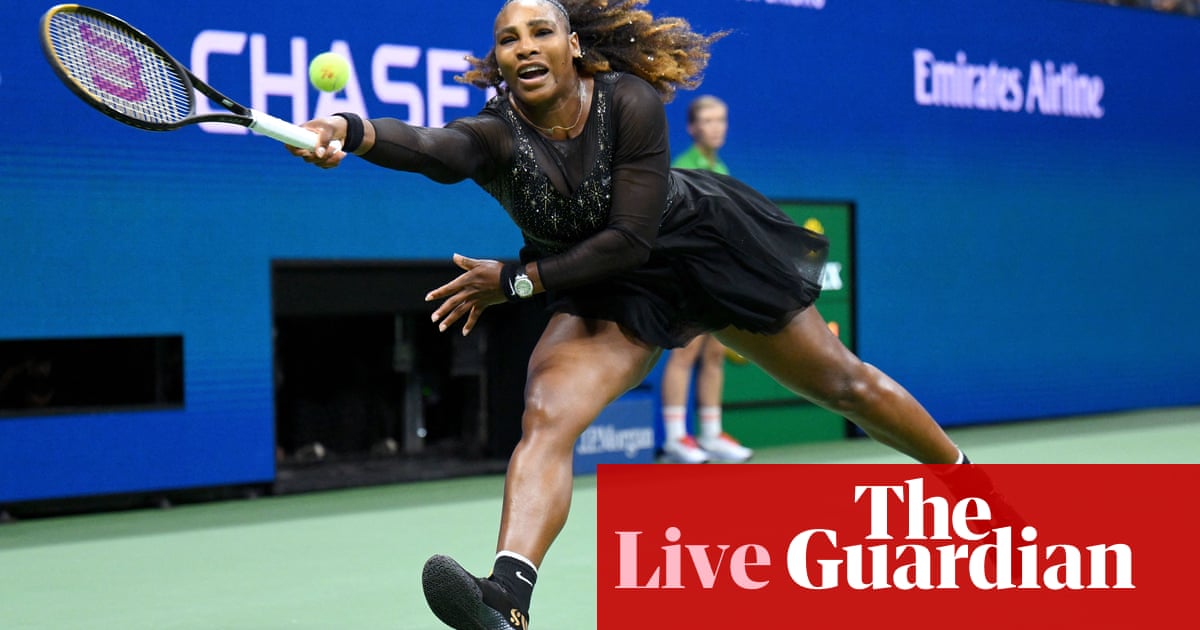 The Guardian
Beau will be here shortly. In the meantime, here's Merlisa Lawrence Corbett on Venus and Serena's joint farewell last night.
Serena Williams often says there would be no her without Venus. So if this was indeed their last tournament together, it is fitting that they went out in the doubles on Thursday night in the same manner as they arrived more than two decades ago: as a team – The Williams sisters.

After they retire officially, you'll find them on the pages of sports, business, health, fitness and fashion magazines. The Williams sisters transcend sports. They've obliterated records, broken barriers and precedents to the point that little is left for proteges like Coco Gauff and Naomi Osaka. The chance to become the first black woman to win a career grand slam? Gone. The first black woman to win Olympic golds in singles and doubles? Gone. The first black women to win grand slam titles in singles, doubles and mixed doubles? Gone. The first black women ranked No 1? Gone.

What's left is a sports legacy unequalled in its impact and cultural significance. The Williams sisters changed how the game is played and who is playing the game. Forty-one years passed between Althea Gibson winning her last grand slam title and Serena winning her first. Today, four black women playing at this year's US Open have a combined 35 grand slam singles titles.

Venus has five Olympic medals (one silver, four gold), the most won by any tennis player, male or female, in the Open era. Serena ranks second, with four gold medals. They are a perfect 14-0 in grand slam doubles finals. Black women – Serena (23), Venus (seven) and Osaka (four) – hold the top three spots on the list of most major titles among active female players. There were more black women in the main draw at the 2022 US Open than there were African Americans in last year's World Series.

Venus and Serena have reshaped the tennis landscape to such an extent that it's easy to forget what it looked like before they arrived. Women's tennis matches were rarely played in US primetime before Venus and Serena. Billie Jean King fought hard for equal prize money at the majors. But that didn't happen at all four grand slam events, until Venus and Serena started drawing mega television ratings.
You can read the full article below:
September 3, 2022 at 04:28AM Beau Dure